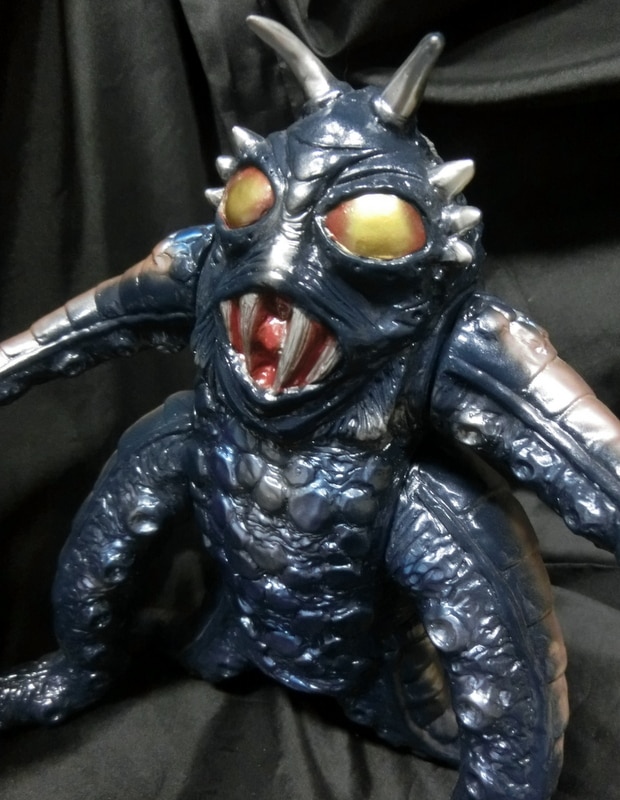 Cancelled before it was released for sale, this handsome plastic devil which featured on the covers of TV21 and known in Japan as the Okuropachi or Okloparchi has surfaced on the Japanese online site Mandarake.
I've blogged this toy before complete with its header and baggy in a post in 2014 and Scoop has covered the TV21 appearances too in his post in 2015.
Thanks to Rev. Orsonzilla for the Mandarake link.
The Okuropachi also graces this masthead of a Facebook page too!
*
For some reason it's mouth always reminded me of the toothy Morlocks in George Pal's brilliant Time Machine movie.