Rooting in my loft recently I came across an old board game called The Magnificent Race. Clearly inspired by the TV show The Wacky Races, it was the artistic style that jogged my memory.
This style, a sort of Victorian cartoon, was everywhere when I was growing up in the late Sixties and I recall it blossoming in the Seventies. Everything from games, wallpaper, Avon soaps, chocolates, sweets to TV shows like Monty Python's Flying Circus got the treatment. Terry Gilliam's designs even incorporated the circus-style Victorian typeface [unsure of its name].
Avon soaps went in for this dandy style a lot and here's their Barber Pole packaging in a slight;y more realistic finish.
Often the designs featured London Lifeguards and Beefeaters as on this ceramic piggy bank
Sometimes the style embraced Harlequins and masked Balls as on this Sweets tin.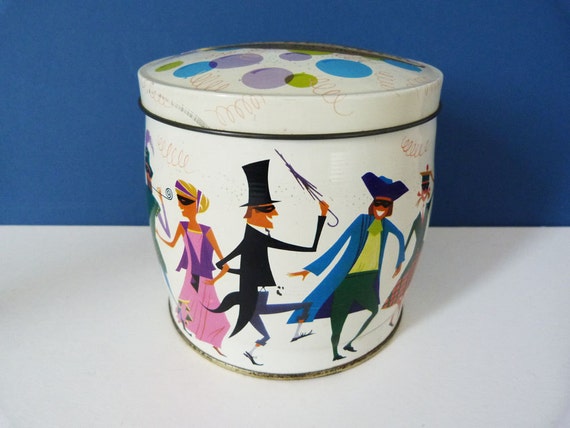 and the classic Lifeguard as on the flanks of this Smarties Easter Egg
but the figures I recall the most are circus ringmasters and strongmen like the one in the middle of this Cadbury's biscuit barrel.
Oddly enough I found it surprisingly hard to find online examples of this style in general and in particular ringmasters and strongmen. Examples or links would be welcomed.
Was it a peculiarly British design fad or was it worldwide in the Seventies readers?