Continuing the small click TV's thread here's an interesting addition. Its part of a similar thread on the brilliant Alphadrome.
The TV's concerned were exclusives at an Austrian exhibition and you can see the post here
One of the small TV's depicts a vehicle well-known to SpaceX fans, the MOLAB. This particular one is from the original cover art by Alex Schomburg. Anyone got one of the TV's?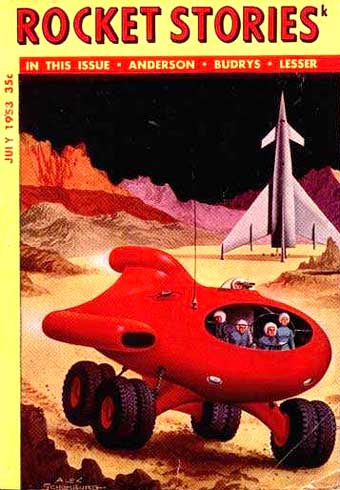 You can see Alphadrome's whole thread here: