A few years back I got a small packet of LP style space toys in a Blue Shield bag like this one.
I loved this little baggie so I was intrigued when I saw this similar combo of capsule and astronauts on top of a scrumptious cake on Etsy.
The listing said they were 'sealed' so I contacted the UK seller DieWunderKammerUK to enquire further about the packaging.
The seller kindly sent me these pics and info about the toys' provenance: -
from someone who was selling off their old stock of cake decorating supplies.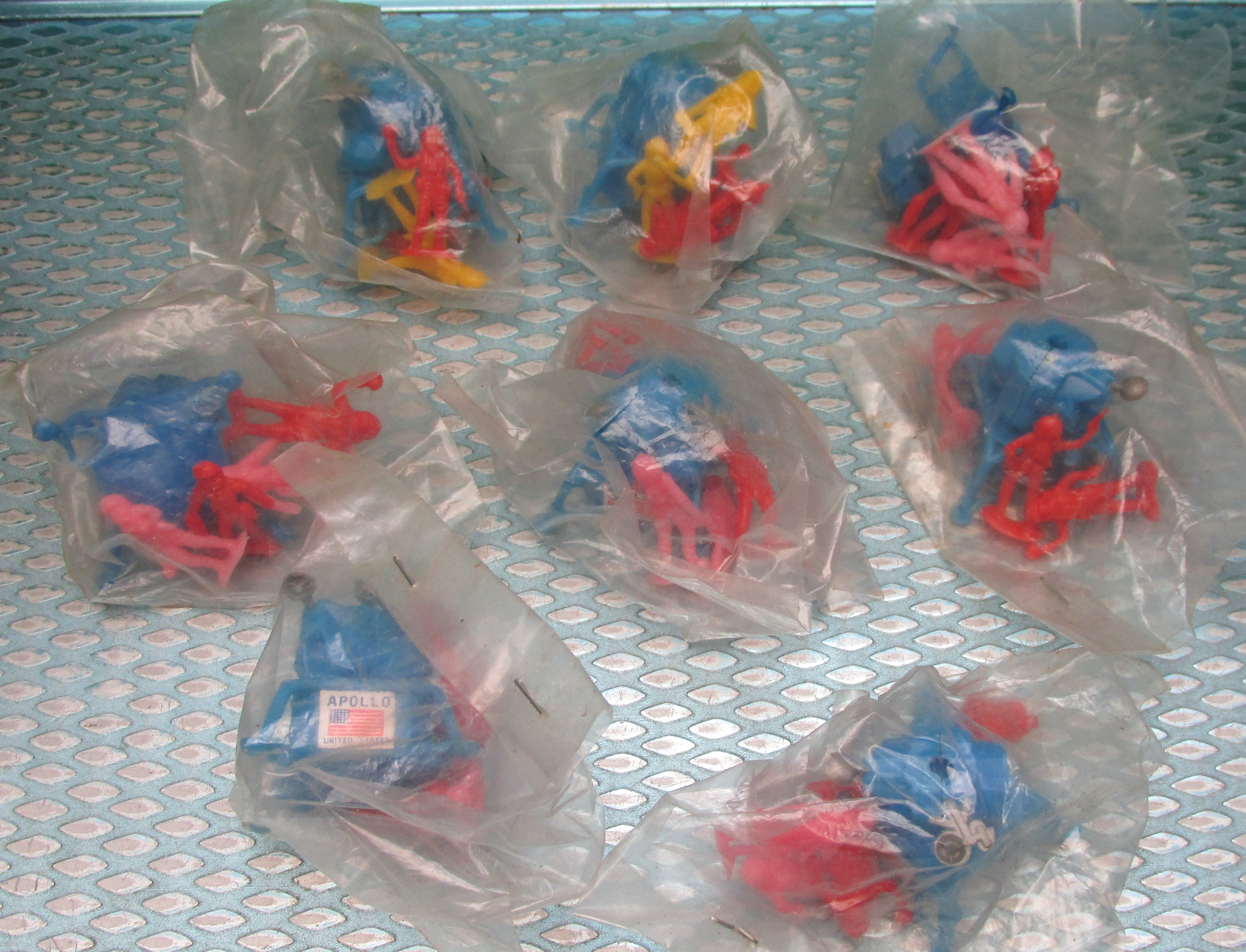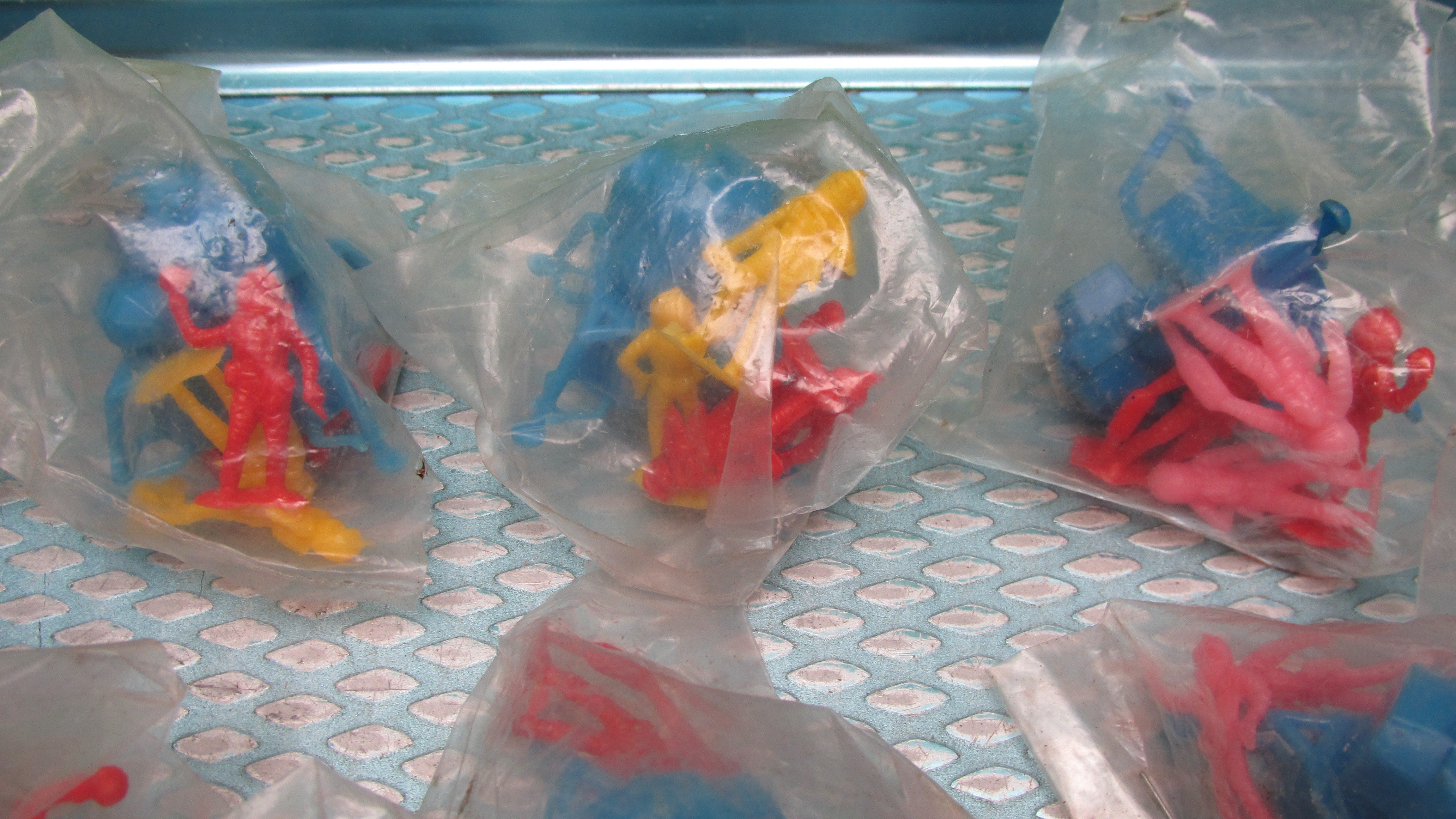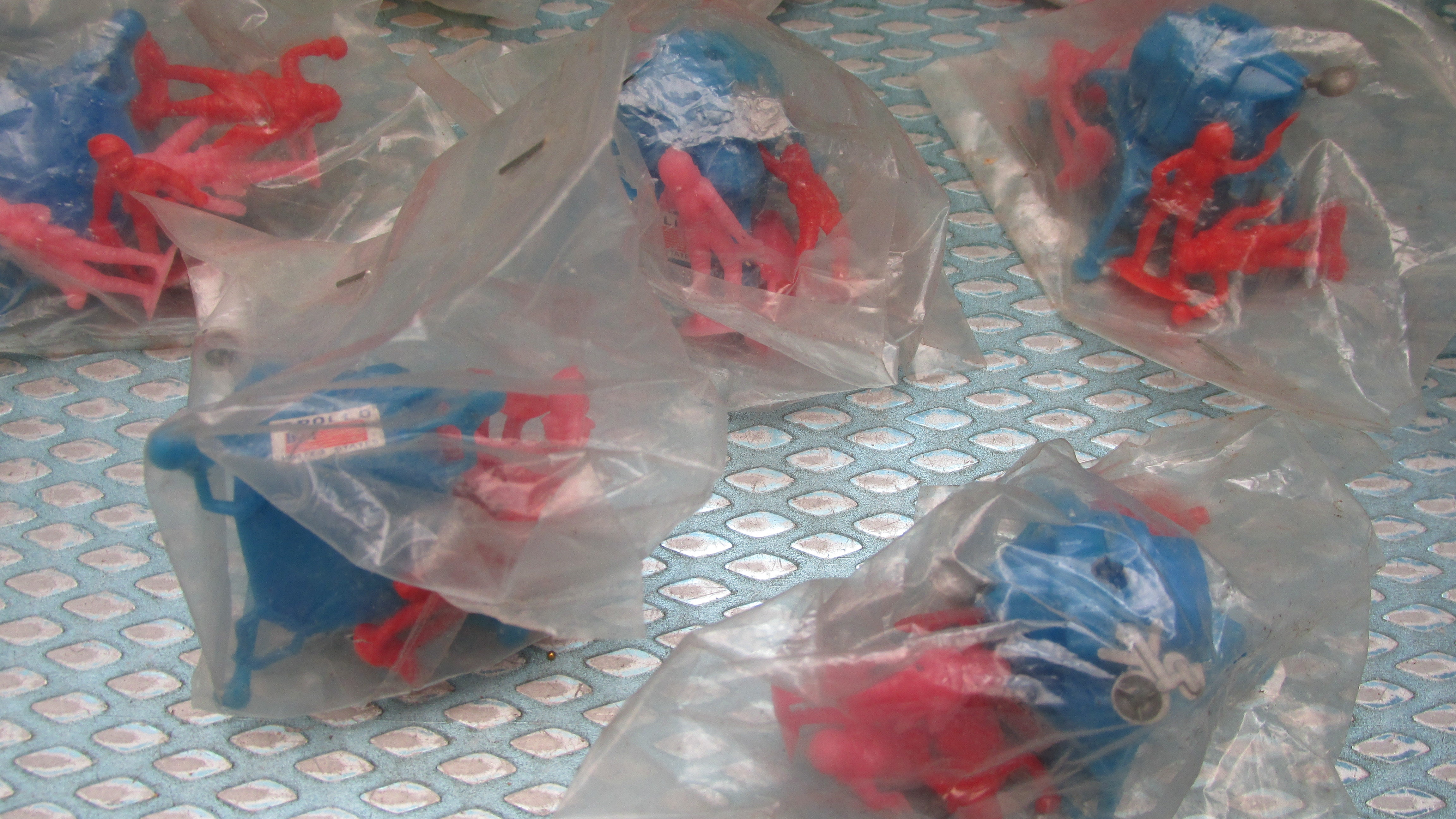 Based on these and my overall passion for cute LP style bundles, although a little expensive for me I have invested in a baggie.
When it arrives I will post some pics of how it compares to the Blue Shield version of this motley crew.
In the meantime I shall eat some cake.