Some random geek salad lightly tossed.
I picked up a hardback novel, Timeline by Michael Crichton [published in 1999], at the local Charity shop last week.
I was surprised to read in the credits that the cover was designed by one Chip Kidd.
I had no idea that he was a book cover designer and it appears that he's rather successful at it.
I first came across Mr. Kidd years ago on 1996 when I got hold of a brilliant coffee table book called Batman Collected, a thick volume stuffed full with cool Batman toys and merchandise. I never knew he was a graphic designer but it makes sense. The field seems to go together with collecting vintage toys and I know many readers have a graphics background.
Around 1999 I got hold of Collecting Monster Toys, part of the prolific American publisher Schiffer's series of books for collectors. The author John Marshall covers monster merchandise in a way that only someone with a real love for the subject could. I love those pre- Ebay toy collecting books like Schiffer's and have a large number of them. I recall emailing John and telling him how much I'd enjoyed his work and still regularly flick through its gruesome pages.
John's personal monster of choice is Red King, a Kaiju I was completely unaware of until I read John's book. Here they are in Kaiju love on the back cover.
Ever since I have been spotting Red King toys everywhere!
Red King started life in Ultraman the Japanese TV series as a 20,000 ton killer Kaiju. Ultraman gets another big screen outing this year, This trailer is available on You Tube.
I'm not sure if Red King is in it. If you want to know more about Red King then look here on Ultraman Wiki.
Another random toy connection I thought I'd had was last week was whilst watching the uber-brilliant Cabin in the Woods from 2011.
The protagonists of the flick, a group of young friends, travel to the cabin in a large RV truck [do I need to say truck?]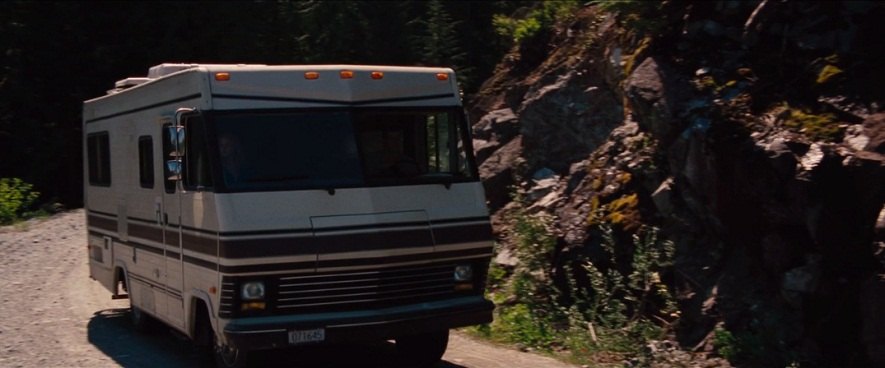 It reminded me immediately of the Barbie Star Traveller by Mattel released in 1976.
A huge toy, which I was thrilled to find at a car boot sale years ago. There were tons of parts inside and I had a superb Sunday afternoon in the garden putting it all together. It was fiddly though, as this commercial suggests, when they recommend that Parents put it together! ha ha