One of my favourite websites, Japan Super Fantastic Models [JSFM] appears to have gone offline. Its such a shame as it was the best English-language portal into the myriad vintage sci-fi models of Japan I have ever found on the net. It was there that I saw the most detailed pictures of this SWORDesque Astro Car on the site, including gorgeous built-ups. Sadly now all off the grid.
Fortunately some bright sparks have archived some of the site's examples of box art online and here's such a one, Another Design Blog.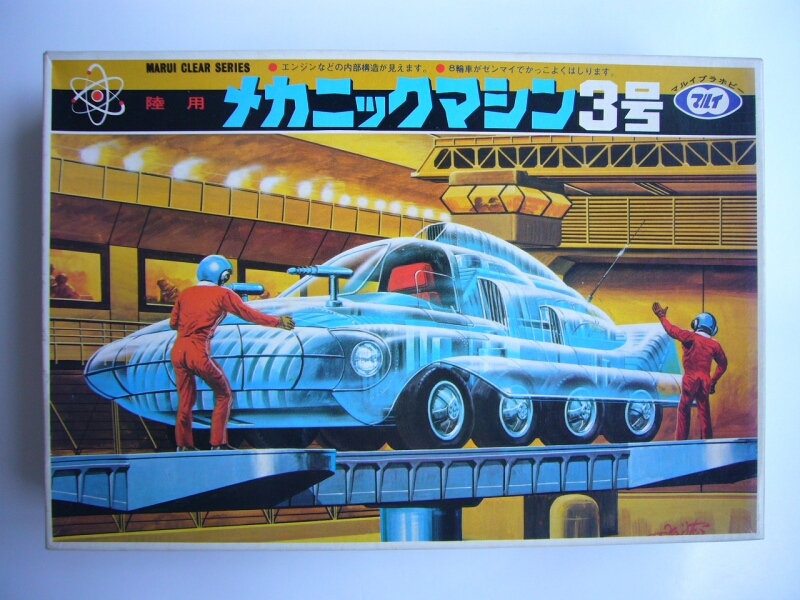 Whilst an alternative can be found as comprehensive as JSFM here's a beautiful gallery of amazing Japanese Sci-Fi model kits. The sheer number of SPV-based vehicles, like the two shown here, is head-spinning! Check out Pramodel [and Amazing Toy and Vintage Plamo Chronicle]..on, and Thunderbirds JP.