Classic German Sci Fi, Perry Rhodan: Die Kaiserin von Therm [The Emporer from Therm], SWORDbombed! Check out the Nuclear Ferry top left! In fact its a Bob McCall smorgasbord all round!
More Nuclear Perries: here's the same image used for the cover of Perry Rhodan cross sections Volume 3: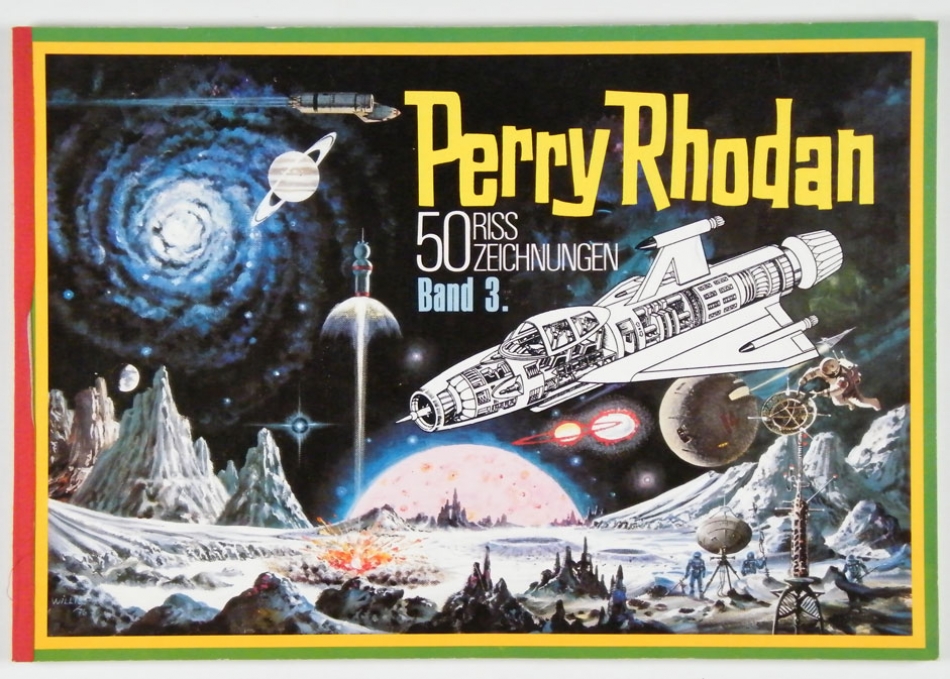 ...which begs the question, is there a cross section of the Nuclear Ferry in there too?