I had my first game of table tennis in forty years today! A blast from the past for sure. It all came back to me: how to serve, how to spin, fast serves, slow sneaky serves and that tricky Chinese pen style.
I remember when I first started playing in the early 1970's the bats we used were 'pimples out'. At some point they quickly became 'pimples in', giving a much smoother contact for the ball.
Table tennis was a big hit with me for a couple of years between 1975 and 1977. I remember one year I got a lovely smooth bat and case and tube of balls for Christmas and I can almost feel that bat in my hand as I'm writing. Can't recall the name on the case - maybe Stiga ? - but I did love it.
My two older brothers liked 'ping pong' as well so at some point in the mid Seventies our folks bought a full size table tennis table for the house. It was put in the biggest room, the lounge, or boys room as it was affectionately known. Having a table at home improved our game no end and if you'd have come round during those years the sound of table tennis filled the house!
Wonder of anyone collects table tennis stuff?
Happy days. Did you play ping pong readers?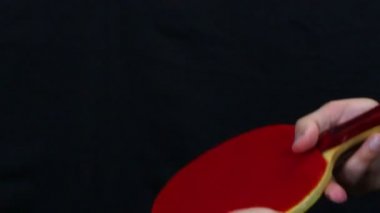 depositphotos